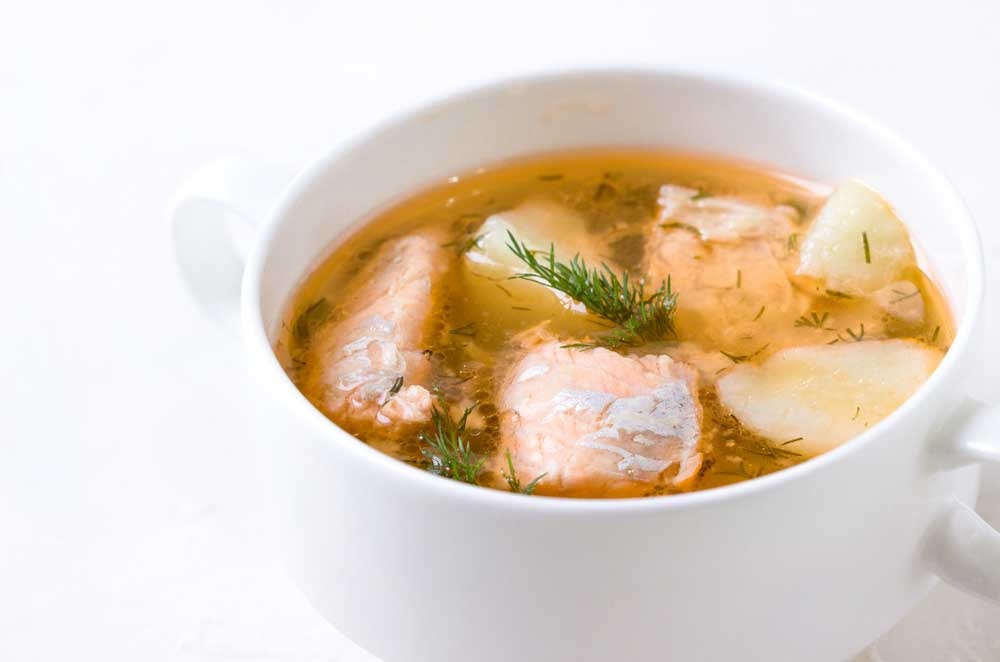 Another example of fishermen making the most of everything they catch, this simple soup combines zesty south-of-the-border flavors and seafood to make a terrific one-pot meal for a casual fiesta or weeknight dinner.
Four 6-inch corn tortillas, cut into thin strips
2 tablespoons vegetable oil
1 medium onion, finely chopped
2 cloves garlic, minced
1 jalapeño pepper, seeded and finely chopped
2 medium red bell peppers, finely chopped
1 teaspoon ground cumin
1 teaspoon dried oregano
One 12-ounce bottle Corona or other light
Mexican beer
One 28- to 32-ounce can chopped tomatoes, with their juice
One 8-ounce bottle clam juice
1 pound sea bass, halibut, or red snapper fillets, cut into 1-inch chunks
2 cups cooked long-grain rice
½ cup finely chopped fresh cilantro
Salt and freshly ground black pepper
place the tortillas in the bottom of the insert of a 5- to 7-quart slow cooker.
heat the oil in a large skillet over medium-high heat. Add the onion, garlic, jalapeño, bell peppers, cumin, and oregano and sauté until the vegetables are softened, about 5 minutes.
deglaze the pan with the beer, scraping up any browned bits from the bottom of the skillet. Transfer the contents of the skillet to the slow-cooker insert and stir to combine with the tortillas. Stir in the tomatoes and clam juice.
cover and cook on low for 4 to 5 hours. Stir in the fish, rice, and cilantro and cook for an additional 1 hour, until the fish is cooked through.
season with salt and pepper before serving.
serves 8