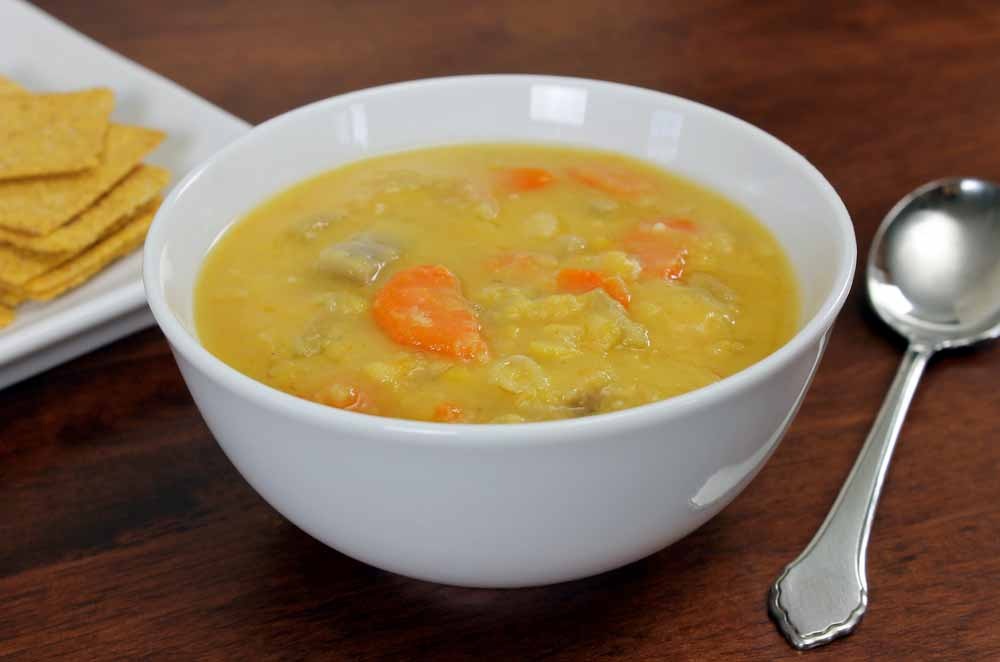 Split pea soup is a favorite at my house, but it usually has a base of smoked sausage or a ham bone to give it flavor and punch. When I decided to try a vegetarian version, I added yellow split peas and red lentils to give the soup beautiful color and flavor.
2 tablespoons olive oil
1 large onion, chopped
4 medium carrots, diced
4 stalks celery, diced
2 teaspoons dried thyme
1 bay leaf
2 cups dried green split peas
1 cup dried yellow split peas
½ cup dried red lentils
8 cups vegetable broth
Salt and freshly ground black pepper
heat the oil in a skillet over medium-high heat. Add the onion, carrots, celery, thyme, and bay leaf and sauté until the vegetables begin to soften, 4 to 5 minutes.
transfer the contents of the skillet to the insert of a 5- to 7-quart slow cooker and add the split peas, lentils, and broth, and stir to combine.
cover the slow cooker and cook on high for 4 hours or on low for 8 hours; check the soup at 3 or 7 hours to make sure that it isn't sticking to the pot. If it appears too thick, add more broth.
season with salt and pepper before serving.
serves 8