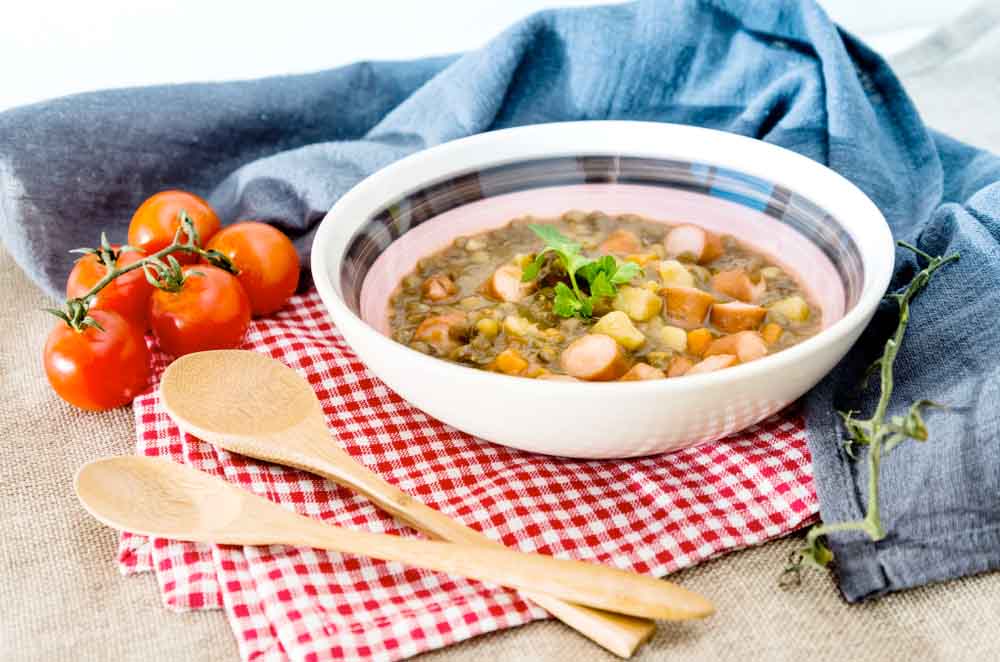 My friend Lora Brody's terrific book The Cape Cod Table also has a lovely version of this soup, which is popular in my hometown San Diego's large Portuguese community. Spicy smoked sausage, kale, potatoes, and broth combine to make a substantial lunch or dinner.
2 tablespoons olive oil
1 pound smoked linguiça, chorizo, or andouille sausage, cut into ½-inch rounds
2 medium onions, finely chopped
4 medium carrots, finely chopped
1 pound kale, chopped into 1-inch pieces
5 medium red potatoes, peeled (or unpeeled) and cut into ½-inch pieces
6 cups chicken broth
2 bay leaves
¼ cup finely chopped fresh cilantro
heat the oil in a large skillet over high heat. Add the sausage, onions, and carrots and sauté until the onions are translucent.
transfer the contents of the skillet to the insert of a 5- to 7-quart slow cooker. Add the kale, potatoes, broth, and bay leaves to the cooker and stir to combine. Cover and cook on low for 5 to 6 hours, until the potatoes are tender.
remove the bay leaves and stir in the cilantro before serving.
serves 8