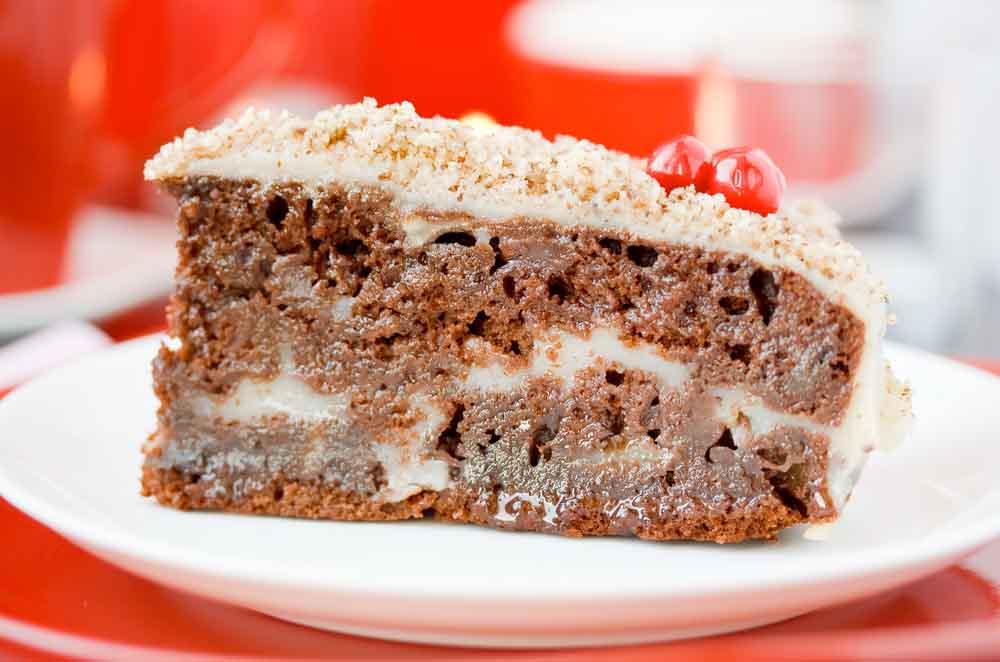 AT HOLIDAY MEALS, PECAN PIE always seems to be the last dessert to go—
everyone gravitates to the apple and pumpkin pies first. I think it's because some pecan pies can be dense, heavy, and taste a bit monotonous. I guarantee this isn't one of them! The cranberries, chocolate, and bourbon add contrasting tart, rich, and smoky flavors. There won't be a single leftover slice.
FOR THE CRUST:
1½ cups all-purpose flour 1 tablespoon sugar ¼ teaspoon salt ¼ pound (1 stick) unsalted butter, well chilled and cut into ½-inch cubes 1 tablespoon bourbon 2 to 4 tablespoons ice water
FOR THE FILLING:
1½ cups fresh cranberries 1 cup sugar ¼ cup bourbon 1 cup light corn syrup 2 tablespoons butter 2 ounces unsweetened chocolate 3 large eggs
TO MAKE THE CRUST, combine the flour, sugar, and salt in the work bowl of a
food processor and pulse to combine. Add the cubes of butter, a few at a time,
and pulse until the mixture looks like wet sand. Add the bourbon and then add the ice water, 1 tablespoon at a time, and pulse until the dough comes together in large clumps. Gather the dough into a ball and flatten into a disk. Wrap tightly in plastic wrap and chill for at least 30 minutes.
Roll the dough out on a floured work surface into a 12-inch circle. Transfer to a 9-inch pie plate and crimp the edges decoratively with a fork. Chill the crust in the refrigerator while you make the filling.
Arrange a rack in the lower third of the oven and preheat the oven to 350°F.
TO MAKE THE FILLING, combine the cranberries, sugar, bourbon, and corn syrup in a medium saucepan. Bring to a simmer and cook until the cranberries soften and the mixture thickens, 6 to 8 minutes. Add the butter and chocolate and stir until melted. Remove the saucepan from the heat and allow the mixture to cool for 10 to 15 minutes, or until just warm.
In a small bowl, whisk the eggs until frothy and well blended. Add the eggs to the cooled cranberry mixture, and stir to combine.
Remove the piecrust from the refrigerator and arrange the pecan halves over the bottom. Pour the cranberry filling over the pecans. Bake until the filling is slightly puffed and barely set, about 45 minutes. Cool the pie completely on a wire rack.