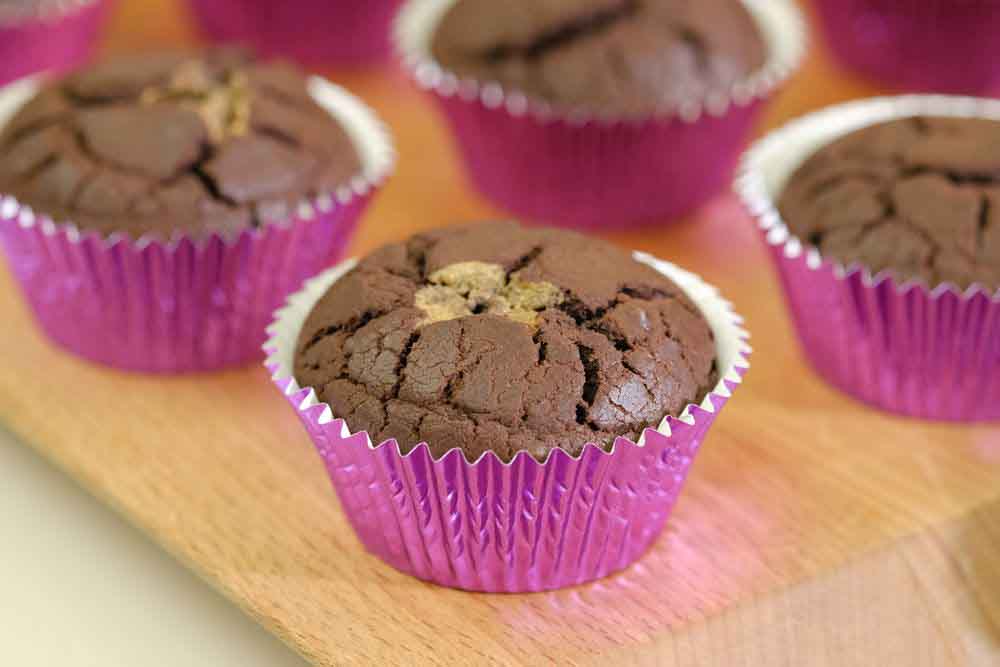 These sweet, cinnamon-filled muffins with a crumbly streusel topping are a delicious and easy addition to your morning breakfast routine. Kids love these muffins and they are easy to pack in school lunches.
MAKES 12 MUFFINS
1 cup brown rice flour 1 cup arrowroot starch or tapioca starch 2 teaspoons baking powder 1 teaspoon xanthan gum 1 tablespoon ground cinnamon 1 ⁄ 2 teaspoon sea salt 2 eggs (yolks and whites separated) 1 ⁄ 2 cup applesauce 3 ⁄ 4 cup milk or nondairy alternative such as almond milk 1 ⁄ 4 cup light-tasting olive oil 1 ⁄ 2 cup sugar
Cinnamon Swirl Ingredients:
1 tablespoon ground cinnamon ⁄ cup sugar 4 tablespoons melted butter or coconut oil
Preheat oven to 375°F. Line a muffin pan with paper liners and spritz with nonstick cooking spray. Set aside.
In a large bowl, whisk flour, starch, baking powder, xanthan gum, cinnamon, and salt. In a separate bowl, whisk egg yolks, applesauce, milk, oil, and sugar.
Add the flour mixture to the egg yolk mixture and fold just until combined.
In another bowl, whip egg whites until stiff. SLOWLY fold the whipped egg whites into the muffin batter. (It's okay if you see streaks or clumps of egg white, it does NOT have to be completely incorporated!)
4. In a small bowl, mix together cinnamon swirl ingredients. Spoon muffin batter into greased or paper-lined muffin tins. To be sure your muffins have cinnamon swirls throughout, fill the muffin tin half-full, spoon on some of the cinnamon swirl and use a small knife to swirl, fill the tin with more batter, and then spoon a bit more cinnamon swirl over the top.
5. Bake for 18–25 minutes. They are done when they are golden brown and a toothpick inserted in the middle comes out clean. Cool muffins on a wire rack. Store any leftovers in an airtight container on the counter for up to 5 days.