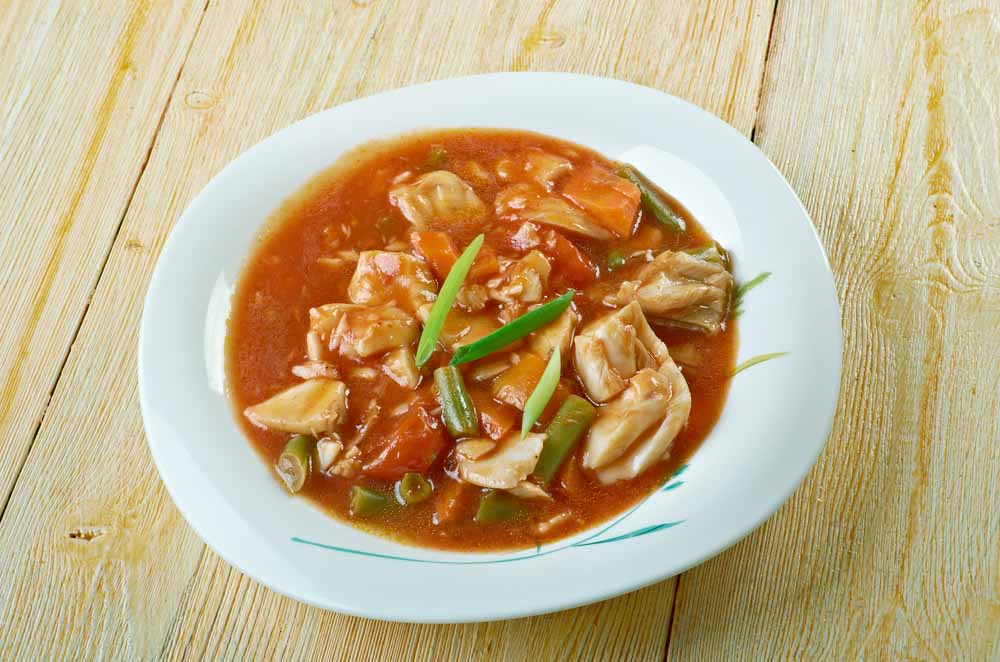 This delicious soup begins with a roux, which flavors the soup with Creole seasoning and gives it a spicy quality that balances well with the sweet corn and crabmeat. You can certainly substitute shrimp for the crab, or for those allergic to shellfish, many of my students love this soup with leftover chicken or turkey. Anyway you make it, it's a winner when served with some crusty bread.
½ cup (1 stick) unsalted butter
2 medium sweet onions, such as Vidalia, finely chopped
4 stalks celery, finely chopped
½ teaspoon sweet paprika
¼ teaspoon freshly ground black pepper
1
/ 8 teaspoon cayenne pepper
½ teaspoon dried thyme
3 tablespoons all-purpose flour
5 cups seafood stock (see savvy)
One 16-ounce package frozen white corn, defrosted
1 pound lump crabmeat, picked over for cartilage and shells
1 cup cream
Salt and freshly ground black pepper
½ cup finely chopped fresh chives
melt the butter in a saucepan over medium-high heat.
add the onions, celery, paprika, black and cayenne peppers, and thyme and sauté until the vegetables are softened, 3 to 5 minutes. Stir in the flour and cook for 3 minutes, whisking the roux constantly. Stir in the stock and bring the mixture to a boil.
transfer the contents of the skillet to the insert of a 5- to 7-quart slow cooker. Add the corn, cover, and cook on high for 2 hours. Stir in the crabmeat and cream and cook on low for an additional 30 minutes.
season with salt and pepper. Garnish each serving with chives.
serves 8