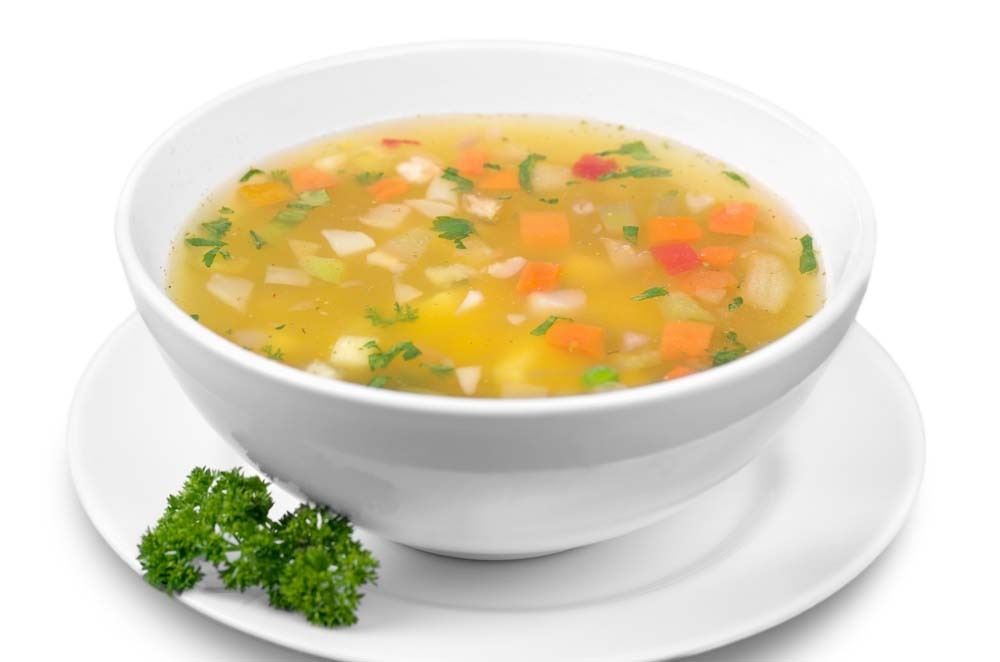 All of us had an alphabet soup that we ate for lunch as children. It was always fun to find the letters and maybe play a game of "soup Scrabble" with your siblings. This slow-cooker version of alphabet soup is filled with beef, vegetables, and, of course, lots of alphabet noodles in a tomato-based beef broth. So sharpen up your vocabulary skills because this soup will have you playing with your food!
1½ pounds beef sirloin, cut into ½-inch pieces
1½ teaspoons salt
½ teaspoon freshly ground black pepper
2 tablespoons vegetable oil
1 medium onion, finely chopped
3 medium carrots, finely chopped
One 15-ounce can tomato sauce
3 cups beef broth
2 cups chicken broth (see savvy)
4 ounces green beans, ends snipped, cut into 1-inch lengths
2 cups frozen petite peas, defrosted
2 cups frozen corn, defrosted
2 cups cooked alphabet noodles or other small pasta shapes
sprinkle the beef with the salt and pepper. Heat the oil in a large skillet over high heat. Add the beef a few pieces at a time and brown on all sides. Transfer the browned beef to the insert of a 5- to 7-quart slow cooker. Add the onion and carrots to the same skillet and sauté until the onion is softened, about 3 minutes.
transfer the contents of the skillet to the slow-cooker insert and add the tomato sauce, beef broth, chicken broth, and green beans. Cover and cook on low for 5 to 6 hours. Remove the cover and add the peas, corn, and noodles.
cover and cook for an additional 45 minutes before serving.
serves 6–8